Current Volunteer Opportunities- Here's what SVLT needs your help with!
Boundary Markers

SVLT seeks volunteers to install boundary medallions and a brochure box at the Hutchins Property in Biddeford. A training for Boundary Marking will take place November of 2023.
Property Stewards

Stewards are needed to monitor properties annually, identify/remove invasive species, and visit properties frequently to observe changes or concerns.
Apple tree pruner/orchard manager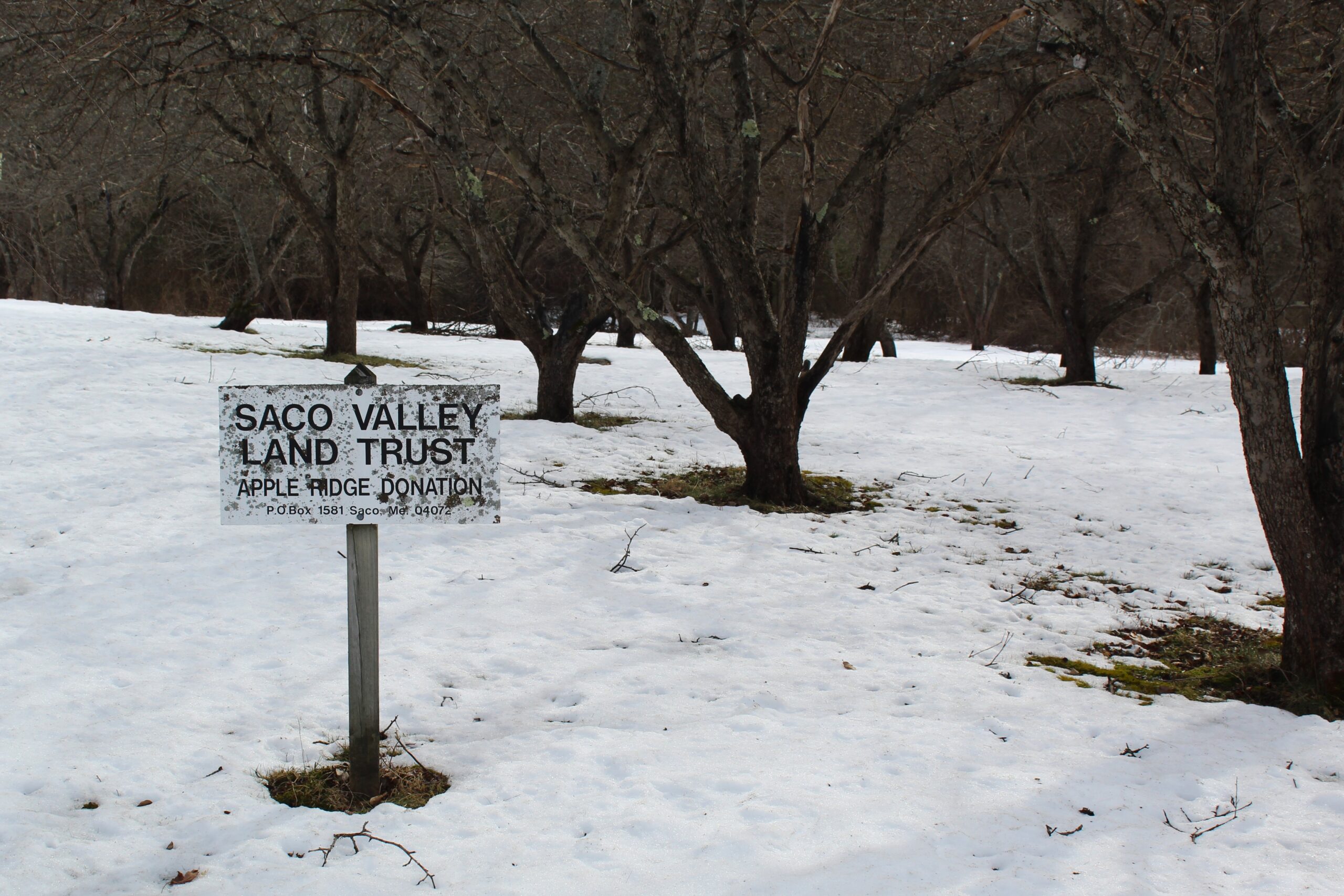 SVLT is in need of a person with apple tree pruning experience to help manage the Apple Ridge parcel.
Volunteer Educators

SVLT seeks people interested in nature & conservation who are willing share their passion and knowledge with others by offering educational walks.
Volunteer Photographers

Photos are important for outreach but also for stewardship. We use photos to document ecological changes over time.
Woodman Bridge Reconstruction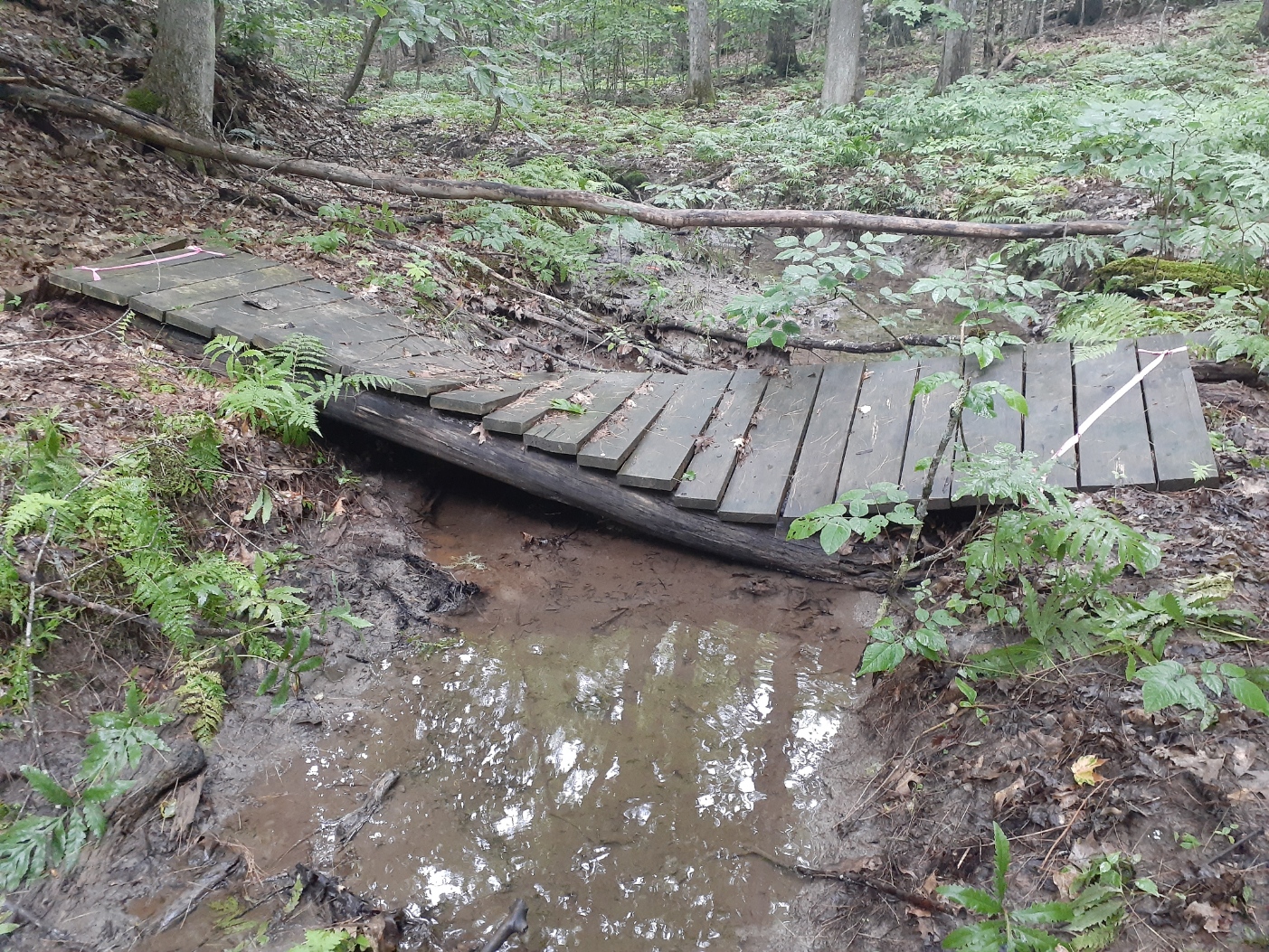 A project for the fall of 2023, we will need volunteers to help us reconstruct a bridge at the Moses Woodman Preserve in Buxton. We'll need assistance carrying lumber, rebuilding the bridge, and marking/clearing the trail that has not been used since the bridge fell.
Volunteering can be a great way to learn! Trainings such as invasive species identification or easement monitoring will be provided to volunteers.
We look forward to having you join us in the field this summer!
Questions? Email Abby at awilson@sacovalleylandtrust.org or visit us at one of the Saturdays we're at the Saco Farmers Market this summer! (July 22, August 26, September 23)
Volunteering Outdoors or Indoors – Something for everyone!
Volunteer guide

Use the PDF above to learn more about volunteering (hover over image and click through using arrows in bottom left corner).
Along with Membership, volunteering is what keeps the land trust going. Our board of directors is all-volunteer, contributing hours to meet and make decisions for the land trust, and also to do the hands-on work of monitoring and trail maintenance. Other community members step up to help us with a variety of tasks:
Outdoor Volunteering
We have a small but growing group of outdoor volunteers that help with a number of tasks as they come up. This includes trail-building and trail trimming, annual property monitoring, checking trails for problems, re-filling trail maps and newsletters at our properties, installing signs, taking photos, and even leading hikes or educational walks. If you're interested in any of these things, or if you live near an SVLT preserve and would like to do something for it, please reach out to Abby at awilson@sacovalleylandtrust.org to get on the list and learn more!
Indoor Volunteering
Are you good with organizing paperwork, making cool social media posts, or planning small events? Maybe you have some accounting skills or know a thing or two about real estate? Or perhaps you just like stuffing and stamping envelopes with a fun group of people. Please talk to us about how you can get involved. It could be a regular arrangement of an hour or two per week, or more occasional as-we-need-help volunteering.
Some who started off as occasional volunteers liked helping us so much, they are now on the board of directors. Your involvement at any level is welcome and appreciated. Contact Abby at awilson@sacovalleylandtrust.org to get started.