Men are often labelled as the important shapers and changemakers in the conservation movement. Thoreau, Roosevelt, and Emerson are all names that spark thoughts of natural preservation. Here are the women that played major roles in the environmental movement and  are currently working in conservation.
IN HISTORY
To celebrate trailblazing women in history during the month of March, let's remember the leading ladies in conservation!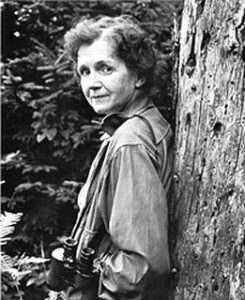 Rachel Carson
Author of Silent Spring, Carson was a huge advocate for regulating chemicals. She exploited the lethal effects of pesticides such as DDT on bird and insect populations. In 1966, Maine opened the Rachel Carson National Wildlife Refuge which consists of 50 coastal miles and 11 divisions between Kittery and Cape Elizabeth.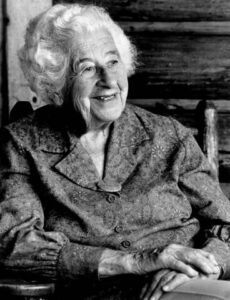 Margaret "Mardy" Murie
Murie is often considered the "Grandmother of Conservation". She grew up in Alaska and was the first woman to graduate from the University of Alaska. Adventurer and advocate, Murie played a major role int the creation of the Wilderness Act and designation of the Arctic National Wildlife Range.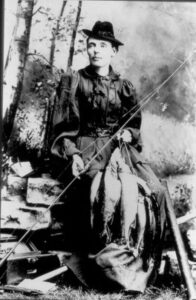 Cornelia "Fly Rod" Crosby
Born in 1854 in Phillips, Crosby is known as Maine's first licensed guide. She was considered a great angler in the Rangeley area and wrote a newspaper column called ""Fly Rod's Note Book". In 1895, she attended a Sportsmen's Exposition in New York City and helped promote tourism in Maine.
TODAY'S LEADERS
Conservation looks a bit different today than during it's inception 200 plus years ago. Let's take a look at the women behind science, policy, and creativity!
Rue Mapp
Founder of Outdoor Afro, Mapp is dedicated to making the outdoors a safe and accessible space for all. Her organization focuses on Black leadership and connection to nature. Mapp is a National Geographic fellow and serves are multiple conservation initiative boards.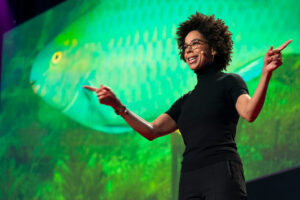 Ayana Elizabeth Johnson
Johnson is the co-editor of All We Can Save,  a book about the climate crisis from different perspectives. She also co-created the podcast How to Save a Planet, which addresses both policy and science. Johnson has appeared on TED talks, is an accomplished writer, and is currently president and co-founder of Urban Ocean Lab- "a think tank for the future of coastal cities".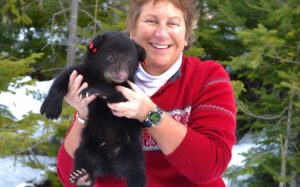 Sandy Ritchie
Ritchie began her career as a biologist with Maine Department of Inland Fisheries and Wildlife. In the 1980s, she and one other were the only women employed by the state as biologists. She never had a female role model in science to look up to. With out any intention, she paved a trail for future women in conservation.